TILE & STONEWORK PROJECTS
WATERPROOFING & CRACK PREVENTION
---
Ensure a Quality Tile & Stone Installation
Tile and stone installation projects need an underlining layer of protection to waterproof, protect, and prevent cracking of the installation surface. Ames Blue Max Tile & Floor is UPC certified for use as a shower pan liner. Below you will find a step-by-step application guide on using Ames Blue Max Tile & Floor and associated products.
---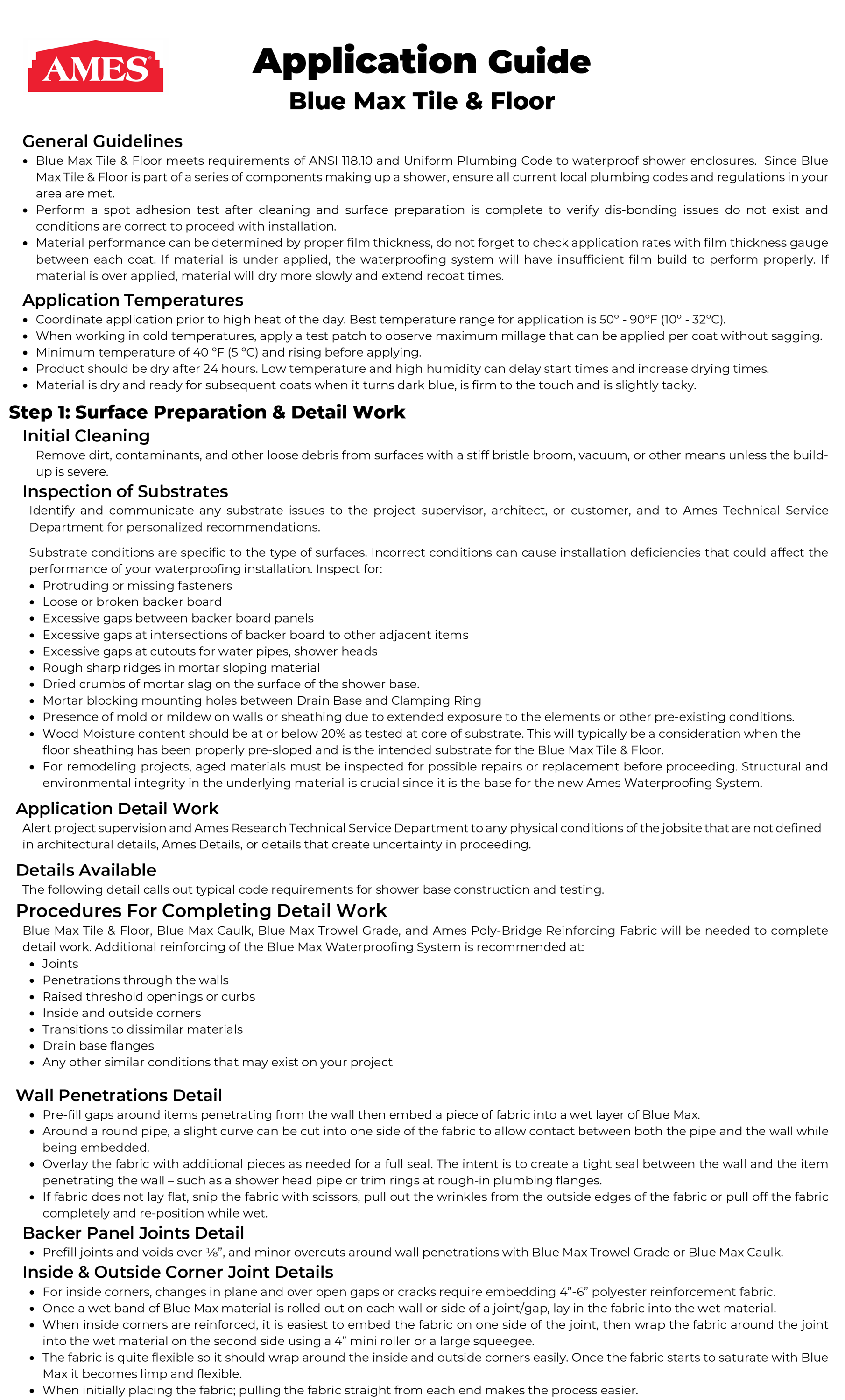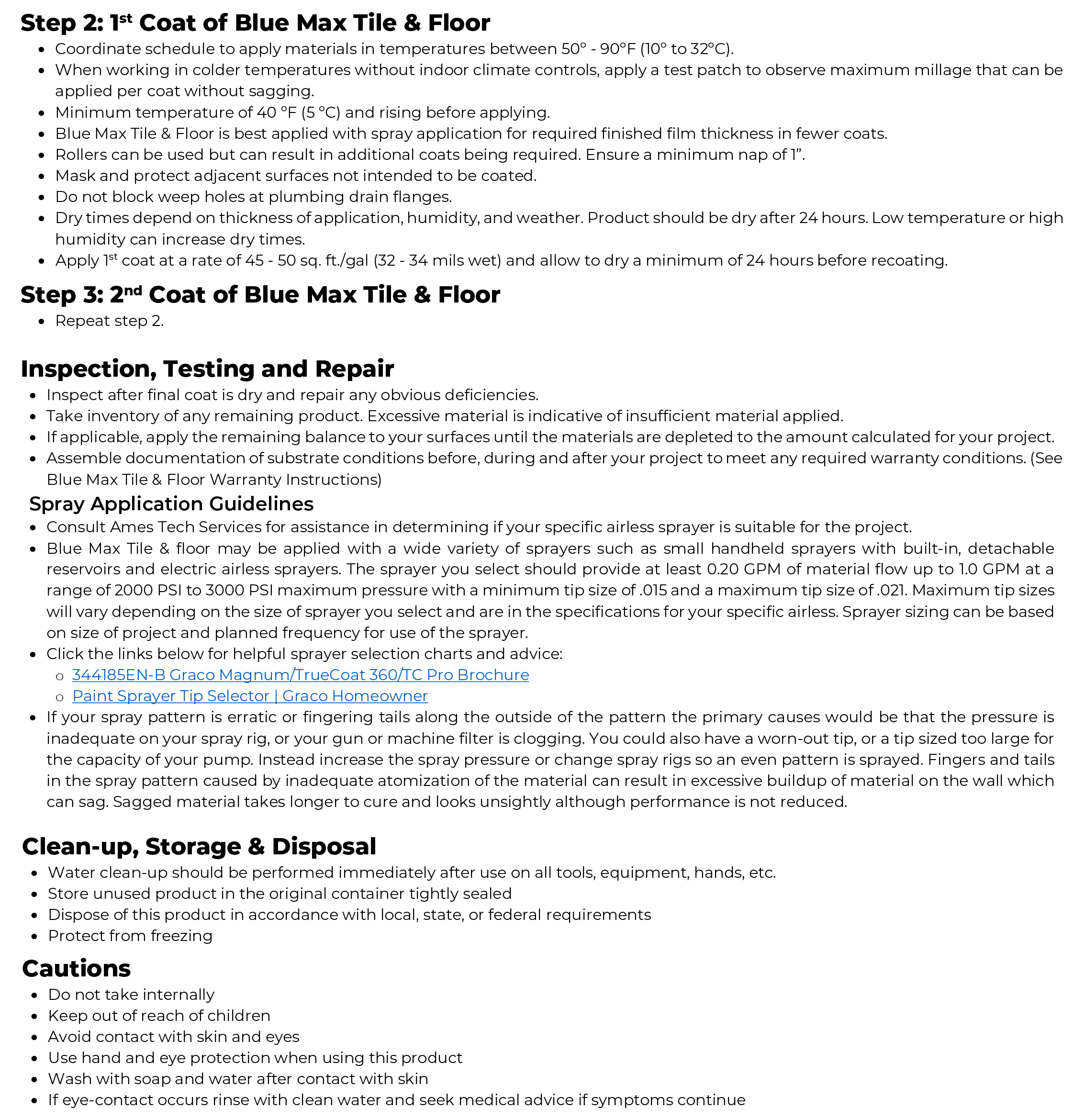 A detailed guide with images of the steps and application for a full shower application. Click to enlarge.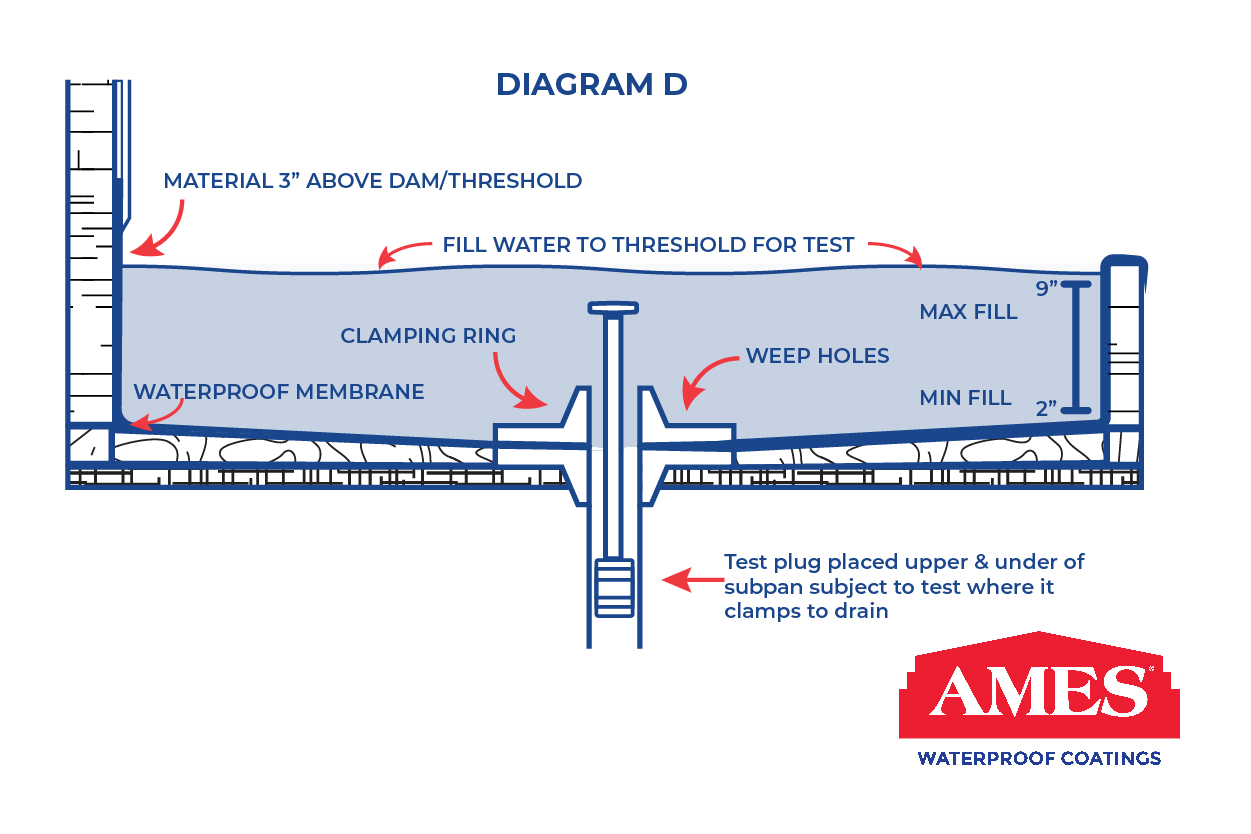 Up close diagram of a drain system. Click to enlarge
---
---
AMES Technical & Sales Support Staff
AMES trained support team has over 80 years of combined knowledge and experience in the paint and coatings industry. They are available Monday through Friday from 7:00am to 4:30pm PST to answer any questions you may have about AMES products and services, application, becoming a retailer/distributor and much more.
---