---
How To Properly Coat Metal Roofs
AMES rubberized, acrylic, elastomeric, waterproof coatings provide unrivaled flexibility and protection against the harshest conditions. AMES Seamless Monolithic Roof Coating Systems will protect and prolong the life of your roof for years. Use this application system on galvanized, aluminum, steel and many more types of metal roofing. Even old rusty and damaged roofs can be repaired with AMES Roof Coating Systems.
---
Good, Better, Best Systems
Each application system will have a different level of protection to meet your specific needs.
Click on each box to find out more...

Use this system in mild climates when your existing roof is in good condition.


Use this system in moderate climates for added 4-season protection.


Use this system in commercial applications where the highest level of protection is desired.


---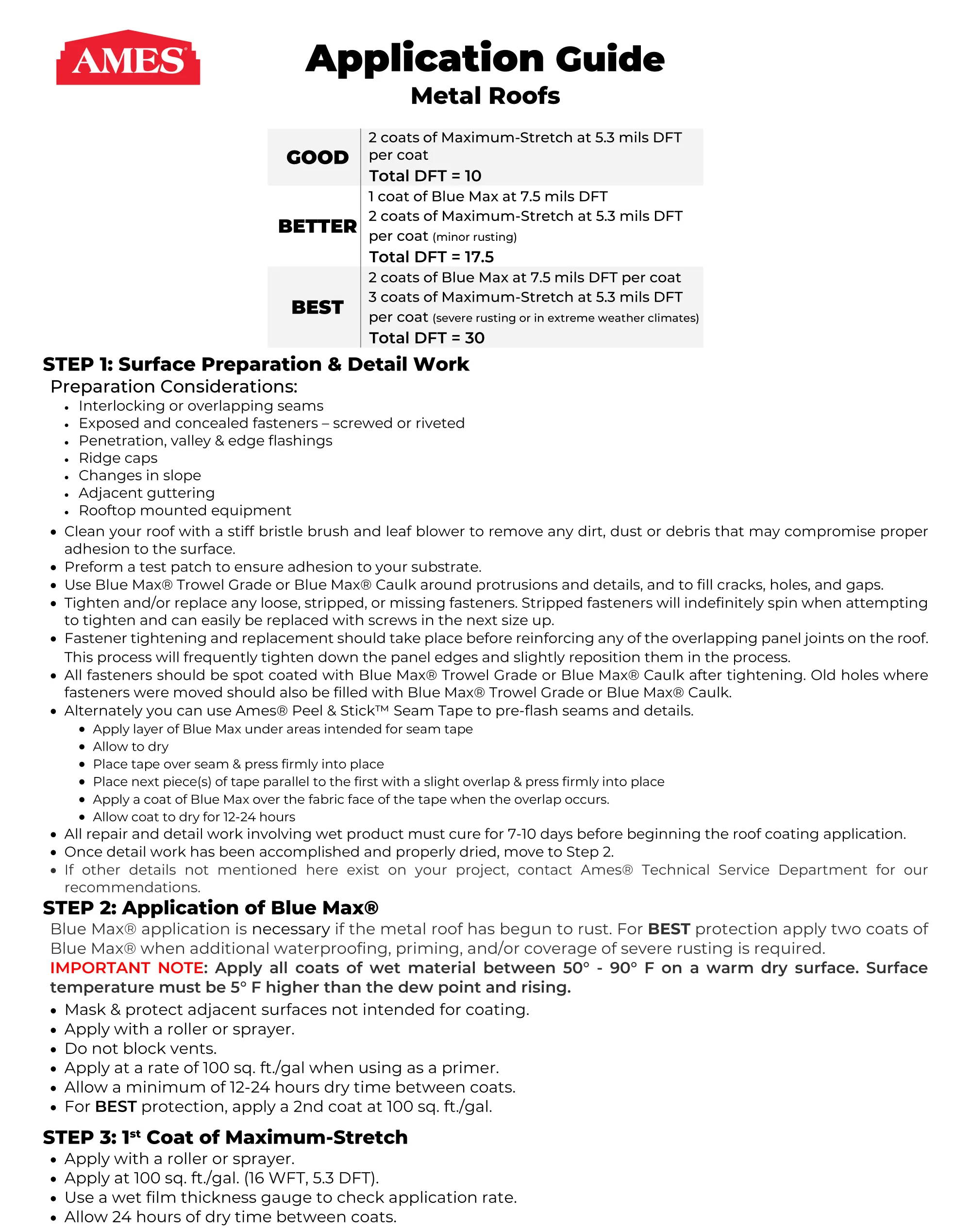 ---
---
AMES Technical & Sales Support Staff
AMES trained support team has over 80 years of combined knowledge and experience in the paint and coatings industry. They are available Monday through Friday from 7:00am to 4:30pm PST to answer any questions you may have about AMES products and services, application, becoming a retailer/distributor and much more.
---