Posted by Tracey Hyland - Sales Team on 24th May 2023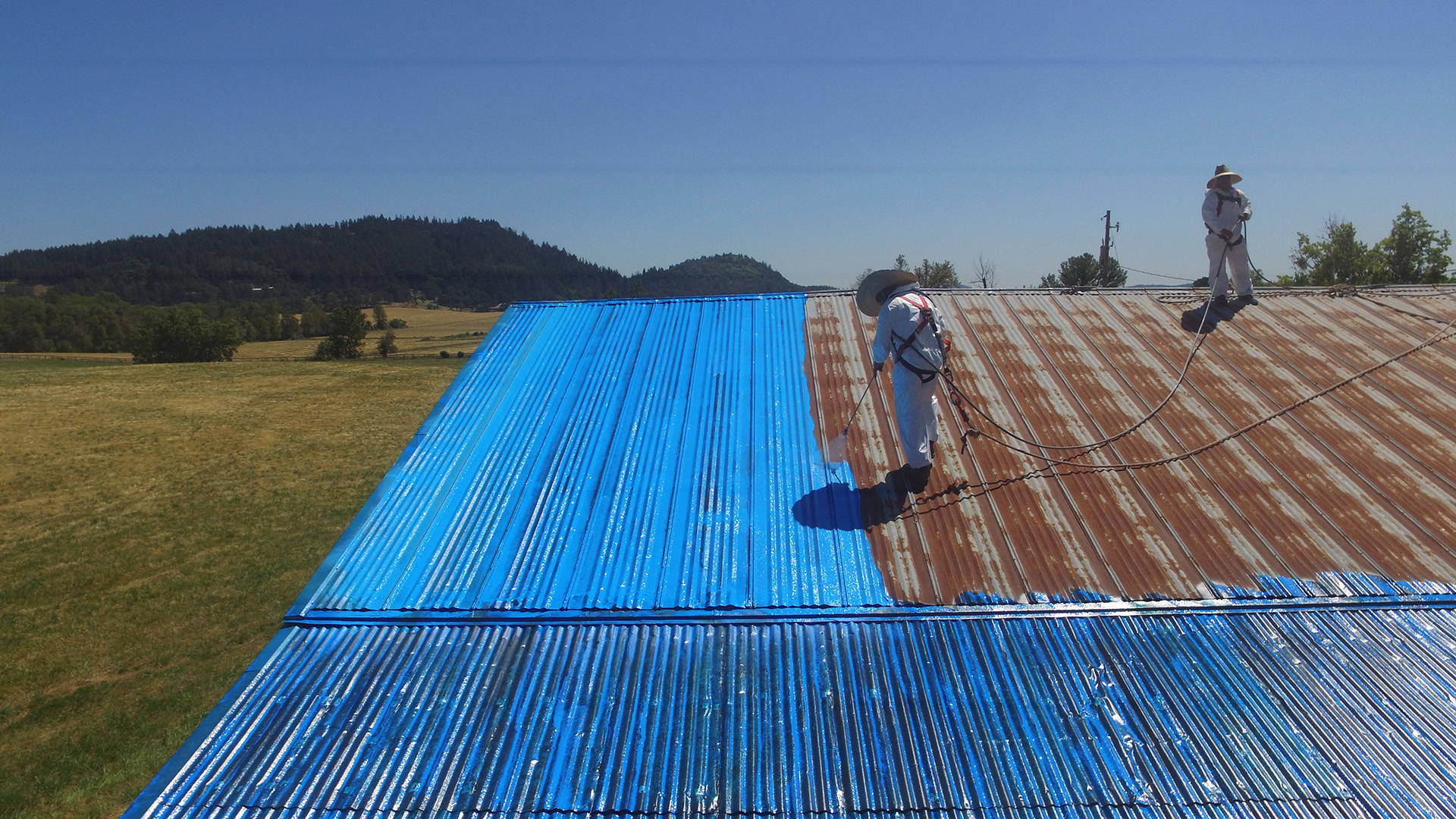 Why You Should Coat Your Roof Instead of Replacing It
Thinking that it's time for a new roof but dreading the total cost and effort it takes to replace your existing roof? The cost of building materials and labor in the recent months have skyrocketed. It can now cost 1.5 times to replace your roof than it did two to three years ago. Then there's the headache of finding a reputable roofing company and getting your project on their busy schedule. It's no wonder you haven't been excited about replacing your roof. Did you know that coating your roof rather than replacing it saves a tremendous amount of space in our landfills?
Whether you have a wooden, tar and gravel, metal, rolled roofing, EPDM (Ethylene Propylene Diene Monomer) rubber, or foam roof you can easily coat and seal your roof to extend the life of it. Choosing the right product can seem daunting. There are a lot of options on the market to choose from. So how do you know which brand and which product is right for your specific roofing needs?
Where to Start When Coating Your Roof
The very first thing you need to do when preparing to coat your roof is a bit of homework on your existing roof and materials. You'll want to ascertain what type of materials your current roof is made from and when these were last installed or coated. If the roof has been previously coated, it's helpful to know with what type of product. Next, you'll want to examine, if possible, the current condition of your roofing surface. Check for flaws in the roof which might have led to water damage. These will need to be repaired before proceeding.
Now that you've done your homework, you can begin to do your research. When it comes to coatings for your roof, products fall into a couple of different categories: Silicone and Acrylic. Silicone coatings are not water-based, which means they tend to have a stronger odor during the application and curing process and are not flame retardant. Acrylic coatings are water based. This makes them easier to work with, safer, and more environmentally friendly! AMES roof products are rubberized acrylic elastomeric coatings that provide you with the very best solutions for your specific roofing needs.
Lastly, based on your current roofing material and coatings (or lack thereof), you can decide which application method or strategy is right for your needs. For example, you may simply need to seal the roof with a couple of coats of an acrylic waterproof roof coating, or you may need to put down a series of layers and coatings to better protect your roof over the course of the next 10 years.
AMES premium elastomeric roof coatings will preserve, protect, and waterproof many types of roofs. Using these simple solutions can help you put off replacing your roof for years to come. In fact, you can apply these products yourself saving even more money. Simply follow the instructions provided on both the product and website or call our product specialists at 888-345-0809 to for technical assistance. The beauty of elastomeric or liquid rubber roof coatings goes far beyond their easy application. These products retain their elasticity, meaning they expand and contract with fluctuations in the weather to resist possible cracking or splitting over time. When you need to, simply put on another application of the same product, and get even more life out of your roof.
Our acrylic coating is white in color which will substantially cool your roof in the summer months and will significantly lower the roofs temperature and your utility costs. The coating can also be tinted to several colors to help match or enhance the roofs surroundings.
Save Money, Save Time, and Save the Environment with AMES Waterproof Coatings!